shopping_cart
Shopping cart
0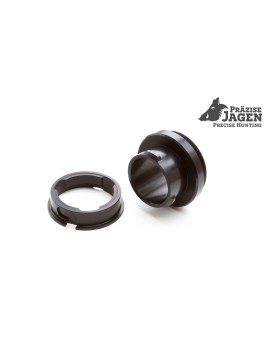  
DUO-Connector for Pulsar Core (improvment solution)
Simple, precise, repeatable and flexible.
All this is offered by the retrofit solution Prcise-Hunting multi-adapter matching your Pulsar Core clip on device.
We show function and handling in detail in our YouTube video.
This solution offers you the following package:
- Duo-Connector for Pulsar Core
- Adapter ring for Pulsar Core
- Assembly at our fcilitiees
Proceed in four steps:
1. Shop order
2. Shipping your Pulsar Core tot he following adress:
    Weigl Metall GmbH
    Ehekirchene Strasse 20
    86669 Königsmoos
3. Assembling the ring at our facilities
4. Shipping back to you.
Exclusion of liability:
The assembly is carried out with the utmost care by our specialists. In incoming goods, only a visual inspection for damage to the core in the delivery condition can be carried out. We therefore reject any claims for damages in the event of hidden errors/damage to the core.
Customers who bought this product also bought:
startseite
Duo-Connector
Different thread sizes and outer contours